T H E
◆
G A T H E R I N G
◆
S T O R M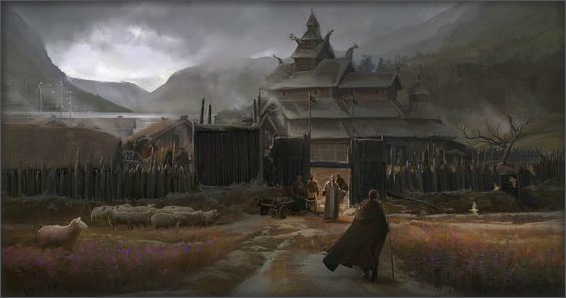 Ready? Set?! Go! The Borys Main Plot races out of the starting blocks and is picking up speed. If you haven't signed up for either of the plot threads, you can do so here & here.

To celebrate this momentous occasion, you can earn free XP for the next two weeks by doing the following:



• + 50 XP for all new Borysian characters that have strong political affiliations (Thegns, Jarls, soldiers, nobles and people that have strong ties* to a noble house).
• + 100 XP for a new character that is strongly affiliated with a new noble house. (Family members and/or characters with strong ties* to the noble house). To qualify, the new house must have at least three active members by the end of the event.
• + 100 XP for all participants if the following goals are met:

o More than ten (10) new characters.
o More than three (3) new noble houses.
o At least three (3) new members** participate.


This event will end on February 15, 2017. Get plotting.

* "Strong ties" means the character has a stable, lasting affiliation with a noble house. A mercenary that has done a few jobs for a noble house does not have strong ties to it, a soldier in the house's army does have strong ties to the house, as do all family members (even estranged ones).

** For the purposes of this event, "new members" are members who have been active for three months or less. Members who return after a period of absence do not qualify.

Please use the following templates to report your achievements:


Code: Select all

[b]New Character Name:[/b]
[b]Link to Character Application:[/b]
[b]Player:[/b]
Code: Select all

[b]New House Name:[/b]
[b]List of House Members:[/b]
[b]Links to House Member Character Applications:[/b]