أنا بريق في الظلام
I S R A
a player character created by
Eleanor
سأعقد قلب العالم في يدي
•

Character Information

•
Name: - Isra Al'Rahasya.
Race: - Tiefling ◦ Erodian mother, Demonic father.
Birthdate: - 2732 KD, 6 Osaghyle.
Age: - 21.
Gender: - Female.
Alignment: - Lawful Evil.
Deity: - Occula, Azrul of Secrets ◦ Ropera, Asaar of Beauty.
Character Title: -

TBC.


Official Titles: -

Her Reverence

, the Lady Isra Al'Rahasya ◦ Princess of the Q'al-Janna Zan ◦ Seventh-in-line to the Al'Rahasya Dynasty
Monikers: -

TBC.
•

Character Lifestyle

•
Place of Birth: - Q'al-Janna Zan, Sauria.
Current Residence: - Q'al-Janna Zan, Sauria.
Affiliations: - Her mother ◦ House Al'Rahasya ◦ The Q'al-Janna Zan

Reputation: Local ◦ The Isle of Whispers
Primary Profession: - Royalty.
Secondary Profession: - Courtesan.

Sexuality: - Polysexual
Relationship Status: - Single
•

Character Skills & Abilities

•
(P)oor » (A)verage » (F)luent
LANGUAGES & LITERACY
Common ↣ Spoken (F) ◦ Written (F) ◦ Read (F)
Saurian ↣ Spoken (F) ◦ Written (F) ◦ Read (F)
Ancient Saurian ↣ Spoken (A) ◦ Written (A) ◦ Read (F)
All Else ↣ Spoken (A) ◦ Written (A) ◦ Read (A)
(N)on-existent » (P)oor » (A)verage » (S)killed » (M)aster
SKILLS
Knowledge ↣

History, Politics & Law

: Q'al-Janna (S), Sauria (S), Kalimasj (S), Rugnos (A) ◦ Religion (M) ◦ Mythology (M) ◦ World Lore (S) ◦ Cryptography Literature (S) ◦ Couture (S) ◦ Astrology & Astronomy (A) ◦ Sciences (A)
Artistic ↣ Dance (M) ◦ Singing (M) ◦

Music

: Composition (Flute (M), Oud (S), Tambor (A) ◦ Calligraphy (S) ◦ Poetry (S) ◦ Silk Paiting (S)
Social ↣ Seduction (M) ◦ Deception (M) ◦ Diplomacy (S) ◦ Blackmail (A) ◦ Coercion (A)
Courtly ↣ Hospitality (M) ◦ Dancing (M) ◦ Etiquette (M) ◦ Subterfuge (S) ◦ Hosting (A)
Martial ↣ Self-Defence (S) ◦ Talwar (A; mostly ceremonial) ◦ All Else (N)
Miscellaneous ↣ Sexuality (M) ◦ Masseuse (S) ◦ Survival (A)
◦ TAINTLESS ◦
•

Character Appearance

•
Complexion: - Tanned olive.
Height: - 5'7". Weight: - 120 lbs.
Build: - Slender, lissom.
Eye Color: - Chocolate brown.
Hair Color: - Black.
Distinguishing Features: - The only indication of her demonic heritage, Isra's elongated canines and nails need to be filed down every morning. Without fail, they grow back with each sunrise, requiring a daily ritual of humanising that has grated on her with the years. Intricate rune markings on her hands and to a lesser extent, her feet. Lower back rune.
Play-By: - Morena Baccarin.
Description: - Isra is, in a word, beautiful. With a high, sculpted brow, smooth cheekbones and dainty features, she succeeds in projecting the family ideal of divine perfection, at least insofar as appearances are concerned. She

radiates sensuality

. Cupid's-bow lips beg to be kissed, and long, dark lashes frame eyes that lure with an almost physical magnetism. Her beauty is achieved with little to no effort. Some things, however, she pays acute attention to; when it comes to her wardrobe, only the

finest fabrics

will do - silks sourced from Kalimasj, velvet from the elven woods, light linens of local source, and ornamental leather of the highest Rugnosant grade. Her clothes always compliment the

lithe dancer's form

perfectly, skirting the line between promiscuity and allure. She is blessed with a

distinct lack of horns

, meaning she is able to wear her head uncovered, leaving her long black hair to curl freely over shoulders and back; often she styles it high on her head, or into elaborate loops and rings, inspired by the clans of the eastern isles. True to her lineage, though, she leaves her arms bare to expose the full glamour of her Erodian runes. The complicated designs, rendered in black and dark red, swirl over her skin in

intricate patterns

and are beautiful to behold.
•

Relationships

•
S

ome say the world will end in fire,
Some say in ice.
From what I've tasted of desire
I hold with those who favor fire.
But if it had to perish twice,
I think I know enough of hate
To say that for destruction ice
Is also great
And would suffice.
•

Character Background

•
T

he history of my family has always been a dubious one. Some question if the House Al'Rahasya even exists at all, or if all we are is words on the wind, whispers of a race apart from the rest, too beautiful for humanity, too real for divinity, and in truth, quite beyond the grasp of any of them.

I will tell you the truth. Few have the privilege of hearing it. My great-great-great-grandfather was not a demigod, and he did not give birth to a three-trunked elephant in the giant sea that separates the Tassam Desert from the Juthron. My youngest brother needs to stop perpetuating this lie. Our palace is not constructed of salt; namely the salt of tears that my foremothers have drawn from the adoring eyes of spurned suitors. Other women should abandon their envy along with their stories. And finally, our runes are not the product of a long-standing tradition of lacing the blood of newborn infants into our skin.

Our House is built on lies. Secrets hidden without knowledge were the forbidden fruit of our beginnings. And in secrecy shall we end, vanishing without a trace that our perfection ever graced this earth.

However, some facts that may interest you about my family - and these are ones you can truly believe, trust me - are the facts that are written all over our skin. Al'Rahasya runemarks are renowned the kingdom over. If ever you find your ears aching for a story, instead turn your eyes to the runes that tell our own.

My body tells the story of my birth, and all that came before.

My mother's predecessor had borne six sons to the Emir. Meanwhile, she remained childless. She became desperate. Not that her stepsons should all inadvertently die and leave her childless - even were a single brother to disappear off the face of the earth, each one of them will be marked on the fingertips of my left hand for all time. No, she was desperate for a daughter. A woman to keep the boys in line, I always fancied. A prodigy to embody the strength of the Elder Goddesses, and hold death and chaos in the palm of each runed hand.

She lay with a demon.

Four months later, in the darkness and secrecy to which her ancestors were born, my mother gave birth to the perfect heiress. Yet too young for the traits that I now know and loathe, my perfection, then, seemed authentic. I was named the jewel in Q'al-Janna's diadem, rumours of my radiance spread far and wide. My family has always strived to project an air of perfection. It is quixotic. Soon newborn Isra Al'Rahasya was just another whisper, half-forgotten on the winds of Tassam. After all... It wasn't as though anyone could get a look at the princess supposedly so lavished with beauty. All of our perfection is kept tightly sealed, behind our glimmering walls of salt.

Inside, perfection rotted. My mother was prepared for the consequences of the price she had paid. Her womb began to wither, and as for the child that she had borne - namely I - strength grew at a... demonic pace. Nails became chakrams. Milk teeth, daggers. From the beginning, the secret was not in my blood... I was the secret, and my mother gave everything to keep me.

At birth, I was bound by blood to a protector, a boy named Ravn whom my mother had illegally purchased from a disgraced couple in Borys, swearing to protect him from the conflict that ravished the Hold where he was born. In the Zan of Q'al-Janna, he would be a slave, but he would be safe. That was my charge. And I was his.

To this day, I am followed by three things. My shadow, my secret, and Ravn. I follow the footsteps of my elders, plying the trade of love, passion, and deceit in the darkest corners of the human heart. I chase the wind. I search for a dream that eludes my grasp, and all the while, something calls me. Something...

To be continued...
صب الأسرار الخاصة بك في أذني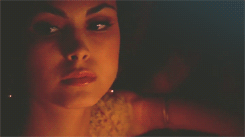 فن ارضاء هي فن الخداع
•

Out of Character

•
Player:
Eleanor
Playlist:
♫
Credit to Naomi for the skills formatting, used with slight

▼


Feel free to use my profile template in its entirety or as a base for your own format!