ALEXIA HAWKRUN
a player character created by
RIKU
• Character Information •
Name: Alexia Hawkrun
Race: Human
Age: 32
Gender: Female
Alignment: Neutral Good
Deity: Taneth (Elder Gods)
• Character Lifestyle •
Place of Birth: Redcliffe (Rugnos)
Current Residence: Rugnos (Vagrant)
Affiliations: Ravenguard Agent (5th Company)

Reputation: None.
Primary Profession: Knight
Secondary Profession: Spy
• Character Skills & Abilities •
Areas of Expertise:
Language & Literacy
Common - Fluent
Dwarvish - Below Average
High Elvish - Below Average
Htharii - Below Average
Inherent Traits
Sight - Talented
Hearing - Above Average
Athletics/Acrobatics - Average
Strength - Talented
Stamina - Above Average
Learned Skills
Stealth - Above Average
Survival - Talented
Hunting/Tracking - Above Average
Cryptography - Mastered
Persuasion - Above Average
Intimidation - Talented
Deception - Mastered
Disguise - Talented
Physical Combat
Swordsmanship - Mastered
Daggers - Average
Unarmed - Talented
Polearms - Above Average
Archery - Below Average
Shieldwork - Mastered
Magic
Pyrokinesis - Mastered
Aerokinesis - Unskilled
Geokinesis - Above Average
Hydrokinesis - Unskilled
Electrokinesis - Unskilled

Tidetouched? Yes

Magemarked? Yes
School of Magic: Elementalism
Current Extent of Ability: Alexia discovered her magical talent at the age of seven when, frightened by another child discovering his own magical talent, she shielded herself against a small torrent of flames. She was immediately magemarked and taken into the Ravenguard shortly after where she trained under another Tidetouched of her school.

Her primary focus is in the art of Pyromancy which she has essentially mastered. She can perform various feats ranging from creating candle-like flames in the palm of her hand to spewing torrents of fire and setting blazes that rival even the breath of the great dragons. Fire can be channeled through her weapon or her armor, adding a strong burning effect to her attacks and leaving a trail of fire in her wake, even throwing the flames with her attacks.

She has also studied a bit of Geomancy, giving her the ability to shape the earth around her. She can cause spikes and barriers to raise from the ground, cause rifts to open up, and even cause the ground to shake uncontrollably, all within a fifteen meter radius.

As with all magic, more powerful spells drain her more quickly and over-use of magic leaves her fatigued.
• Character Appearance •
Complexion: Fair
Height: 5' 9"
Build: Slim and curvy
Eye Color: Hazel
Hair Color: Brown
Distinguishing Features: Red Magemark
Play-By: Jenna Fischer
Description: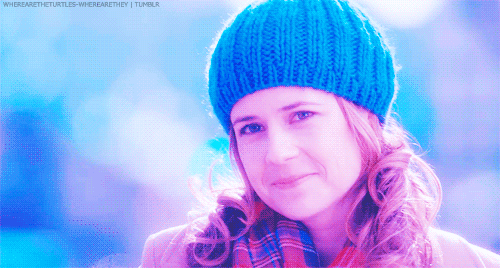 Upon first glance, Alexia doesn't seem like the type to take on a life of danger and conflict. While not necessarily a jaw-dropping beauty, her fair looks imply to one that she would be something more of a healer, merchant, house wife, or really anything besides her chosen profession. At almost all times, a glowing white magemark can be seen illuminated just below her right eye, never giving it enough time to vanish on its own. Her long brown hair falls down to her chest in loose and bouncy curls, framing her face. A warm and calming expression usually lights her face.

When prepared for combat, Alexia dons a set of black and white

armor

adorned with various golden runes of apparent magical origins, though they serve no purpose other than decoration.
• Character Personality •
Positive Qualities:
Kind-hearted
Selfless
Compassionate
Stoic
Fearless
Generous
Humble
Empathetic
Negative Qualities:
Doesn't know when to quit
Has little self-worth and low self-esteem
Shy
Restless
Pessimistic/Realistic
Nihilistic
Clinically Depressed
Easily Distressed
• Character Background •
Alexia was born in the small town of Redcliffe within the borders of Rugnos. She came from a poverty-stricken family, their name holding no weight. She was raised into the life of a nobody, preparing to enter the working world and make nothing more than a meager living. But all that changed rather quickly.

At the young age of seven, she discovered her magical talent. Her innate talents became publicly known as word spread like wildfire and it wasn't long before the young girl became magemarked. Hoping for a better life for their daughter, her family demanded that she be considered for the Ravenguard, finally joining their ranks at the ripe age of fifteen. There, she was placed under the care of another mage who taught her how to not only utilize her powers but to bring them out to their fullest potential.

As she grew, so did her skills. She trained in the arts of combat, stealth, espionage, and most importantly, magic. Her talents grew and her role within the Ravenguard began to shape itself. While she never aspired to anything more than a field agent, her skills have proven invaluable in the efforts to combat and contain magic, enlisting her in the unofficial 5th Company of the Ravenguard.

Within the Ravenguard, she grew close to and came to love a man named Horace. The two quickly became a couple, both romantically as well as performing tasks together within the Ravenguard. Shortly before his marriage proposal, Horace's life was taken before her very eyes. Though Alexia escaped with her own life, she felt lost without him and began to consider giving up...
• Out of Character •