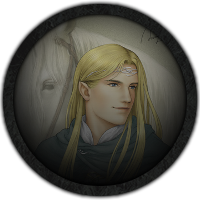 "Indeed!"

Oláron nodded curtly.

"Brothers, Sisters! Take down the ladders!"



The order was passed down with remarkable efficiency, but when Oláron turned back to the Ermaya, he had gone, as had the elf that he had rescued from the Teriel archers. Were they a team? Oláron would perhaps inquire, if he survived the battle. The white magemark blazed upon his face, giving him a surge of energy as he fought to the ladder, one of the mages of Aravell beside him. Isiliön's magemark flared a bright yellow, and the ladder smoked, before bursting into flames that licked all over the wood. All across the Aravell lines, bursts of magic concentrated upon the ladders that were the source of the uk'braugi's attack on the wall. Lightning to smoulder, fire to burn, wind to toss them aside.