APRIL WRITING PROMPTS

!
A blessed Skin and Souls to one and all . . .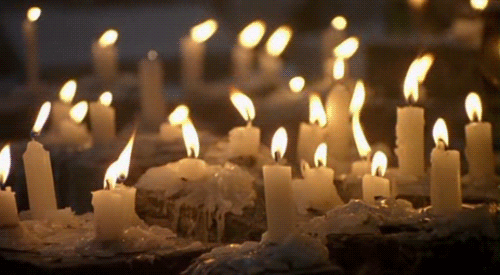 13 Nasytas is here, and the denizens of Tur are observing the Feast of Skin and Souls. Some gather together with their families and friends to celebrate, while others prefer contemplation and solitude. Some focus on the life that was lived; some respect the death that is to follow. No matter how, why, or where, almost everyone will encounter this annual festival in some way. Please join us to celebrate the Feast of Skin and Souls, where the dead are honoured and the boundaries between this world and the next are said to grow thin...
The aim is to use as many of the prompts as possible in threads to earn rewards.
Max. 2 prompts per thread - that means if you complete all 15 prompts, you'll have a minimum of 8 threads.
Each thread must feature at least 2 members to qualify (you can't solo these prompts!)
If you roleplay with someone, that person can also use that thread to complete their prompt.
Each RP thread must have at least 2,000 words or more

before this event ends

- threads under this length will not be counted.
You can use any of your characters to finish prompts - they don't have to all be the same character - but they must be PCs (no NPCs or Dungeon Master accounts).
You can use currently existing RP threads, but the posts for the following prompts need to be made during the time of the event.
You can use the same threads you used for previous writing challenges, so long as the posts are new.
You can reply to this thread with the code below to track your progress - edit it when you have a new thread up.
This is a public writing challenge that will end on the 12th of May, 2017 - take your time and have fun!


Combine these prompts with this player event!
5 prompts complete =

150 XP

8 prompts complete =

250 XP + Profession Upgrade Scroll

all 15 prompts complete =

300 XP + Profession Upgrade Scroll + Plain License


Participate in a thread (max 2 prompts per thread) where your character . . .


visits the grave of someone who has died
venerates Roth (for worshipers) OR discusses the afterlife (for non-worshipers)
gives something to/does something for a stranger out of charity
accepts an act of charity from a stranger
encounters a local tradition they are unfamiliar with
eats a certain food that evokes nostalgic feelings
makes peace with someone in the spirit of holiday
takes part in, witnesses, or otherwise encounters a large party or feast
encounters something which reminds them of their own mortality
gives an offering to a deity or other 'power'
performs a ritual to appease or protect against restless spirits
has a bellyache or toothache
attends a religious service
stays up past midnight
wakes up with a post-celebration hangover
Code: Select all

[list=1][*][url]visits the grave of someone who has died[/url]
[*][url]venerates Roth (for worshipers) OR discusses the afterlife (for non-worshipers)[/url]
[*][url]gives something to/does something for a stranger out of charity[/url]
[*][url]accepts an act of charity from a stranger[/url]
[*][url]encounters a local tradition they are unfamiliar with[/url]
[*][url]eats a certain food that evokes nostalgic feelings[/url]
[*][url]makes peace with someone in the spirit of holiday[/url]
[*][url]takes part in, witnesses, or otherwise encounters a large party or feast[/url]
[*][url]encounters something which reminds them of their own mortality[/url]
[*][url]gives an offering to a deity or other 'power'[/url]
[*][url]performs a ritual to appease or protect against restless spirits[/url]
[*][url]has a bellyache or toothache[/url]
[*][url]attends a religious service[/url]
[*][url]stays up past midnight[/url]
[*][url]wakes up with a post-celebration hangover[/url][/list]