Hello fellow Turites, it's nice to be back and this here be my organizer. I look forward to getting back to rping with some people I've missed very much... also people I never got the chance to on the last incarnation of Tur. Anyhoo just a reminder of who I am and who I had on the last outing of Tur.
On the last outing I had Grady and Jeanette predominantly as my mainstay characters with individuals like Rosemarie (Pepper's obedient magic slave/puppet) but most people will probably remember Grady and his wandering mercenary ways and Jeanette with her squiggly parasite inside her.
Character Roster:
--Nariah Viscero--
-The Black Secret-
PROFILE



Nariah lives a seemingly normal life working as a librarian, a keeper of a kind old scholar's personal library but in reality she has hidden away a talent that at times she despises. The Viscero line have practised the Dark Arts of Nethermancy for generations and her heritage has blessed her with the same talents that her relatives once had. Besides a couple of bizarre incidents as a child where her powers seeped out she was unaware of her potential abilities. It has only been in the last six years that she has become more aware... more curious about Nethermancy.

She knows what people will think of her if she ever announced the facts, so she lives a life keeping her magical talents hidden away from public knowledge whilst trying to learn how to better herself and control them should the necessary time come.

In more recent years her reading has lead her to pursue the idea of having her own adventures whilst at the same time furthering her research into Nethermancy and Roth further in order to uncover more. Nariah is always happy to make friends but at the same time is afraid that telling them her secret will scare them away. She has been afraid to love due to her ability to make others sick on prolonged physical contact, something she still has uncertain control over.

Presently Nariah has reacted badly to discovering her powers, each discovery seems to be coupled with another who seeks to influence Nariah down a darker path. She is a changed woman, maturing into a fearsome soul who seeks to find her own twisted form of acceptance and increase the power she wields. Nariah is willing to use others for her own ends, taking advantage of her innocent appearance, behind her kind smile lurks a sinister monster that grows more and more sinister by the passing days.
--Jeanette Bettencourt--
-Death on Two Legs-
PROFILE



Jeanette is beautiful and she knows it, never one to hesitate to use her womanly wiles to ensnare the prey, a remorseless assassin who perhaps enjoys killing a little too much. Currently working as an assassin with a group of "sisters" who carry out contracts all over the world.

Jeanette likes to indulge in the finer things in life and enjoys the intimate company of both men and women, her payment for contracts often means that she spends most of her spare time with these items of luxury in plentiful amounts. Living the life comparable to one of nobility with no shortage of gorgeous dresses and expensive wine. She looks after number one and ultimately all of her goals and ambitions are purely with herself in mind, however she is happy with how her life currently is associating with the sisters and Turin Kane.

Jeanette snorts at the idea of romance and love, seeing them only as ways to get inside the bed of a target or gain their trust and most of her friends are simply there until they outlive their usefulness either ended by death or her simply vanishing from their lives... (to avoid lose ends, death is usually her choice).
--Rosalinde Deyn--
-The Jewel of the Daryshold-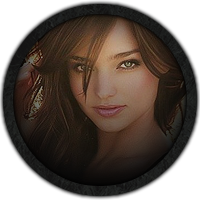 PROFILE



Revered for her almost divine beauty and adored for her kindness towards the people of Daryshold, Rosalinde is the glue holding the famed Deyn family together. She carries out the duties of a steward for the Deyn estate of Kjarlmount, a settlement situation next to one of the richest iron mines in Borys.

She carries out her duties whilst receiving very little love in return from her parents, however she is a proud member of the family and loves her parents and so continues to serve regardless. She intends to preserve the family and ensure that her younger siblings can continue their lives as nobles in peace. She is a supporter of the policy for piece with their rivals the Wizen Family, a rare member of the community who isn't afraid to speak out about this fact.

She is a kind and gentle woman by nature but is also capable of having less desirable jobs carried out on her behalf, she will do whatever it takes to ensure her family's survival.
--Lumi Wizen--
-The Ice Maiden of Greenwalde-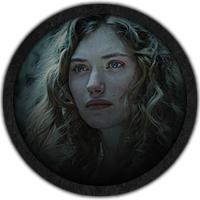 PROFILE



The Youngest of the four Wizen siblings and also the least confident, bewildered by the prospect of being unable to live up to the great woman her mother once was, she nervously treads the path of the warrior.

A kind, gentle and caring woman who is often thought to be an unsuitable fit for the role of a warrior due to her size, she is often put down by her two eldest siblings Halvard and Sephira and not taken seriously by other nobles and other members of the house. She is undoubtedly the most popular of the siblings amongst the common folk, due to her constant contact and generosity towards them.

As she lives the life as a noble lady, her very beliefs and values will be tested by those around her as she witnesses the conflict between the Wizen and Deyn families. She seeks to be more than she currently is and is still uncertain as to whether she could ever be like her mother... ever be a true leader of the people and the hold.
--Malin Landvik--

-The Kind-hearted Light-



Malin Landvik is the biological half sister of the Wizen siblings, born of the Jarl's wife during their time of marital strife when both had children with other people. Malin has lived the life of a commoner since her days as a baby with the financial support of her true mother who tried to make her upbringing and life for the Landvik family easier.

She has most recently been caught up in chaos with brigands killing her adoptive mother and then being rescued by a mysterious woman who appeared to have her own designs for her. After being successfully rescued by Jeanette she was been returned to the only family she has left. Though she is not a Wizen by blood, she does share the blood of the Jarl's children who shared the same mother. She currently works as a Handmaiden and servant for the Wizen family, her true identity being kept secret for her own safety.

Malin is open for past threads with people before her kidnapping, present day she is often preoccupied and well protected by her half-brother Halvard Wizen. Nothing has been set in stone for things such as romance and friendships so she's open to most ideas.
--Sierra Bray--

-The Loyal Moon of the Sylla-



A woman well versed in the art of physical alteration who has been tirelessly trained and shaped to be a very capable shapeshifter. Sierra's life is for the Sylla and it's leader Nymaun alone and she will go out of her way to carry out whatever assignments she has been given.

At the present moment in time Sierra is active across the world, going wherever Nymaun needs her working as both a spy and assassin using her ability to steal the faces of others she encounters.
--Aeyron Nowell--

-The Sparrow-



A travelling bard and mercenary swordsman who often likes to adventure and explore to make his living, a young man of mysterious lineage of both Borys and Rugnos. A womaniser he is often the bane of many a protective father though his heart is honourable and true when it comes to his morality..