a player character created by
Enigma
• Character Information •
Name: - Jinx "Silklong" Leyaigos
Race: - Desert Wildkin Elf
Age: - 78
Gender: - F
Alignment: - True Neutral
Deity: - Bamot, Convert
• Character Lifestyle •
Place of Birth: - Talam
Current Residence: - Temples of the Sun
Affiliations: - Order of Bamot, Nightmare Guard (Ghost)---a distant relationship

Reputation: Regional---Rugnos
Primary Profession: - Crusader, Leader of The Anvil
Secondary Profession: - Member of the Ecumenical Council
• Character Skills & Abilities •
Areas of Expertise:
Acrobatics - Master
Daggers - Experienced
Languages - Common (Fluent)
Languages - "All others" (Terrible)
Literacy - "All" (Terrible)
Short-bow - Accurate
Stealth - Experienced
Throwing Daggers - Accurate
Tidetouched? No.
• Character Appearance •
Complexion: - As a child born of the sun kingdom, Jinx has always had a complexion of tan skin that many northerners have wished to have. Sometimes it has caused a slight bit of jealousy at times. An easily to spot thick patch of faded freckles dot her cheeks and nose in a sort of upside down eagle pattern. Three vertical black lines have been permanently casted into her skin showing her former "slave" status underneath Esmerelda. A mark that makes it troublesome to rise above the caste of slaves even after being freed from a childhood of forced servitude.
Height: - 5'11"
Build: - Jinx is of a rather taller than normal lanky athletic build. Even though she has such a stretched look to her she is blessed with petite succinct endowments that she continuously flaunts as a mechanism to give her an edge against male combatants. While toned but not overly muscular she uses her slim form to dive in and out of heated moments in battle, in conversation, and in engagements behind closed doors.

Eye Color: - Azure
Hair Color: - Night Black
Distinguishing Features: - Her left ear had been cut when going through a phase when she resented her elven heritage for about a year when first arriving to Mardura. A singed brand of Ras Arakur's emblem is emblazoned upon her lower right buttox just above the crease. On the front, left side of her hip lying next to her groin a similar singed note of membership in the dock rats, a circle with a small twice curved tail. Across the back of her shoulders another scarring stretched by aging into a woman is singed in elven runic script with the phrase, "Punish the Wicked." Along the curves of her hips on the lower back another phrase reading, "with Divine Justice." The phrases the marking membership of being at the mercy of Esmerelda in childhood. Though, Jinx is entirely confused by the meaning of Esmerelda going to such great length to brand this message upon her skin as a young girl.
Description: - Some have given her the nickname "Silken" due to the way she moves with each step so softly flowing through the world like a silk scarf blowing in the wind. Jinx has an beauty about her that pulls in gazes from all sets of eyes to meet with her stare. When one meets the Azure eyes of the Silken woman its as if you feel comforted by a cool stimulating summer breeze patting you on the back right before you feel a cold blade slide across your neck. Jinx keeps her left bound in cloth, even long after Toki has been slain.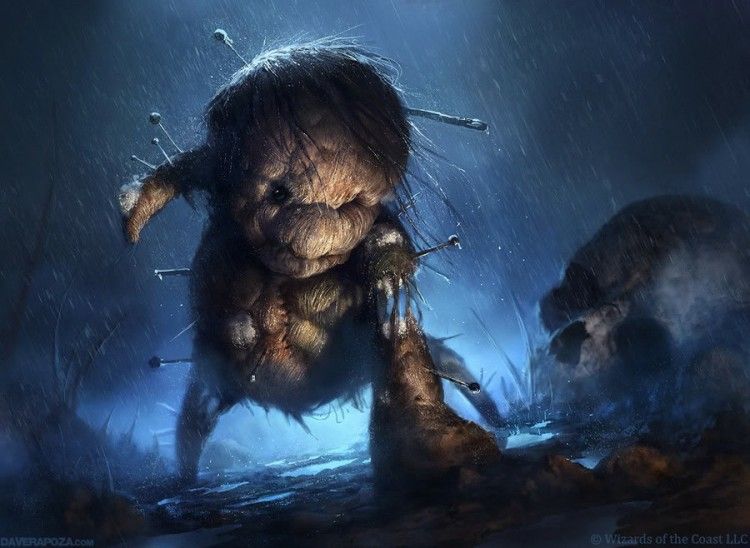 • Character Background •
Birth


The only thing Jinx can recall about her birth is from the dreams she has about the Nethermancer.

"I walk forward and all I see is a raining darkness in front of me. My eyes are fogged up because of the damp cold of the rain. My clothes are soaked. I can feel the coldness of their tight closeness to my failing heart. I must quickly find shelter. But, I am so tired...so...so tired. I haven't eaten in days. I am lost in this dark forest where the trees seem to grab out at me ripping my watched clothing from my body. The branches are like hands intending to take my baby away from me. Why have I ended up in this place? Who is that dark shadowy figure in the distance waving its arms at me to come to them. I feel so drawn to the person in the dry red cloak under the thunderstorm. I follow him because he looks dry and seems to know where I can seek the warmth of a fire. He leads me out of the raining darkness to the edge of the clearest body of water I have ever seen. We scale the edges of the lake until we come upon a waterfall. The water feels so refreshing as it flows down my swelled body. A pain takes hold of my middle. I am pregnant and will soon not be. Then the dry red cloaked figure turns to a shade of evil. I can see my legs and arms pulled apart by the evil vines wrapped around ankles and wrists. He has me. I can feel my stomach begin to split wide open as a golden blade travels my abdomen. Pain surges to my soul followed by a deep feeling of an unjust hand reaching inside me. He the evil man holds a babe of black hair that is incomplete. The man weeps before turning to me to reveal his face. Then I scream fore it is not a man but a woman of darkness!"

Then Jinx wakes up without being able to see the blackened face of the woman. Though she knows very well that it had been her step mother.



Childhood



Jinx remembers much of her childhood spent with Esmerelda Suutan the nethermancer she constantly feared and obeyed throughout her life. It was during this time spent in the slums of Talam that she became quite the tomboy of the village. Being one of five girls in the neighborhood along with the other twenty boys she had to be quite tough and be mostly a boy. She didn't get along well with any of the girls that fancied wincy weenie tea time and muffets more than getting down and muddy in a game of kick the half-breed.

Jinx was the one to stop that particular game. She used her quick temper and violently quick reflexes to land quite a few dirty tricks to numerous boy groins allowing the half-breed to escape. She was able to dispose of ten of the kids that would run home crying to their mommy before receiving a busted lip of her own. After a few years she developed an enjoyment for getting beat up while fighting for those less fortunate.

Occasionally, a rabid mother of a crying child would make it a point to Esmerelda that Jinx ought to be sent away to the asylum for how brutally their boy had been beaten up. Esmerelda would always answer..."Serves him right for being such a pussy." Just to add to the furious flames.



Teen



These were the strange years where Jinx began to lose her overwhelming advantages in combat as the boys around her grew much stronger than she would probably ever become. Luckily for her she grew to an odd tall height beyond average for a woman. She essentially had become a long stick that could run much faster than any in the town. The rooftops of Talam became her playground. The boys of the town began to eye her formidable changes to her womanly body as curves began to slowly pop up arousing all the young boys around her. Then again there wasn't much competition since the debutante tea girls had grown into much fatter chunks of lard or thinly built poles.

And, then the mage-hunters came to round up mages. Her step mother became one of the victims of this purge.



They came one night into the house as I was playing with Toki. I loved the little stuffed bear of my childhood. He meant so much to me. More than my..."Mother! MEN WITH SWORDS!" It happened so fast. One second I was minding my own business then the next thing I knew a man had his firm hands on me. And, then...then they encircled my step-mum saying things like witch, heathen, and bitch, such a nasty word. And, then they charged her and...and...I could not believe what I saw...dark magic filled the house as those men were wrapped up in what looked entirely painful as blackish acid poured out of there eye sockets, mouths, and ears. The dust settled and I saw my Esmerelda lying on the floor with both her wrists slit. She was dying and fast. She barley had enough blood left to bleed out in order to die. She looked at me and my bear. Then her hair left her body wrapped around Toki meshing together. Then crawled around my arm staying there. That was the last of her blood, used to protect me. Then she told me to run. Run as far as I could to the East. That was her last breath. So, I ran as she demanded in her last wish never to look back. I ran all the way to The Dustlands. It was her way of staying with me even after her death. Toki smells like her...still. To this day no one has told me why my bear is different from the rest. Where did it come from and why does it live...with me?



Jinx eventually, reached the Black Sands of the Deadlands. Sun-burnt, dehydrated, and alone she fell unconscious. A man named, Corvinus, along with two comrades of his own picked up Jinx's elven child body and carried her to a nearby cave where they re-hydrated her. Corvinus stated that he would take Jinx to the nearest town before returning to the headquarters of the Nightmare Guard. Thus, Jinx, Corvinus, and the other two Nightmare Guards headed for Safuj village. Reaching the village, they checked into the inn, paying for the week's rent. Corvinus and the two men slipped away in the middle of the night attempting to abandon Jinx in the relative safety of the town. Three miles outside of town Jinx stood in front of them barefooted and covered in the night's mud demanding with an onslaught of tears that they take her with them, that she had nowhere else to go.

Corvinus and the men at first refused, until Jinx held a blade to her neck threatening to kill herself if they didn't on the reasoning that she had nothing to live for.

"STOP! Stop. If you truly mean that then perhaps you are Nightmare Guard material."

Jinx dropped the blade and fell to her knees bawling her eyes out until she passed out once more in Corvinus' arms. Once, she awakened Corvinus stated.

"If you are to become a Guard, first...try not to pass out too often."

With a grimacing smile.

In three years time after sweeping many floors, cooking many meals, and training many hours, Jinx was finally allowed to take part in the joining of the Nightmare Guard as an initiate to drink the dragon's blood. Finally, she felt part of a real family that cared for each other, including what it actually meant to be a part of one. The realization that Esmeralda had only used her as a slave to prepare bodies for her necromancy experimentation began to set in heavily with Jinx causing night tantrum and recurring haunting night terrors. Jinx had joined the guild of protectors at age 30, akin to a ten year old human.

Jinx continued to travel with Corvinus as his squire, learning the rest of the ins and outs of being a nightmare guard. She saw many friends perish in battle as well as many rise back up as undead corpses to attack her before having to kill them herself. It weighed heavy on her at first but, eventually her heart became unresponsive as killing became second nature and too easy to perform. On the side, without Corvinus knowing she found a secondary job as an assassin for the Ras Arakur.

She kept it a secret for three long years until reaching the age of 36 when Corvinus found out.

"So, it pays well I imagine."

"What pays well."

"You know exactly what I'm talking about lass."

Corvinus then opening a small box to show her a poisonous scorpion from Sauria.

Jinx gulped.

"I know."

Corvinus avoided her for a year before allowing himself to work with her again. This time Jinx had grown even much harder toward everything and anything. It was a fake job Corvinus had setup. Rabbit hunting, an old pastime of the two back when Jinx was first brought to the halls of the Nightmare Guard.

"I'm sorry."

"For what, Jinx?"

"Betra--"

"No. It was me who did the betraying, Jinx."

"I shouldn't have abandoned you like that. Besides the skills you've gained will make you a perfect candidate for becoming a Gho---"

And, that's when Corvinus met his death at the hungry maw of a Dra'gua of fire. Jinx...abandoned...again...



Adult



Times had changed, bodies had changed, and the ability to remain a tomboy had changed with the easy to arouse boys of the streets. She became one like the wind using her strong long legs to become a petty thief. Her good looks, witty charm, and dexterity got her through these years. A shame really to see one so full of light and compassion for the less fortunate forced to turn to the life of a thief to make ends meat. She started to hate people who horded money and never once gave a damn about the commoners.



Fuck nobles and their big fucking houses. I hope they eat so much shit that they choke and die fat and full of it! How do they think they got there in the first place? They took our shit and starved us of everything.



Esmeralda was a noble, Corvinus a former noble, and some noble had sent the Sun Cloaks to kill her as a child. Nobles...Thus, she went somewhere where nobles were more of a rarity and everyone was on an equal footing depending on skill, Mardura, "The City of Darkness." It was the perfect place for someone so consumed by it.

Though most would consider adulthood to start at a later age Jinx's adulthood began when she was 46. Times had become so hard living in Mardura alone. Especially, since the most girls her age in the city were living lives as a slave or as a pleasure device. Jinx did not want to do either of these and turned to a life of crime. Learning the layout of the rooftops in Mardura became an asset to her since there were a few abandoned buildings across the city that served as temporary housing for her at times. At the age of sixteen she joined up with the small street gang named the Dock Rats. They would steal small amounts of cargo from ships coming and going from the ports favoring ships with either slaves to increase their number or food for survival. They earned quite the reputation for awhile because the locals were quite surprised at what a handful of teenagers could do to the docks.

When she turned 63 years of age she had to leave the membership of the Dock Rats losing her cover for her Ras Arakur jobs. It was the code they had come up with when creating the small organization. Her kill list upon her sixty-third birthday was somewhere between "how many fingers are in this city?" and "grits of sand on this beach." She found that killing a person is thrilling and dangerous unless done in a particular way to make it look like a suicide or pay off the guards with a

knight's privilege.

Since, knights of virtue rarely had the chance to sleep with virtuous women it became all the more easier.

At age 75, something began to strike her deep. Something that had not been there in a long time...compassion. One day she saw a small wildkin elf girl with the looks she had as a small child. Trailing the girl and her mother, Jinx followed them to their home. For a year she watched them at a distance in their struggle. Occasionally, Jinx would leave them extra money left over from her jobs or food or even birthday presents.

One night Jinx was invited to join the family. Soon, Jinx's heart returned as well as a heavy dosage of guilt for all she had done. Thus, secretly Jinx started to make moves and motions to end the lives of those she knew had been profiting off of these assassin jobs, the marked class of nobility. She was successful in her vendetta for another year until hell came down with a fury upon her as the Marduran Ras Arakur conclave was exterminated. This extermination upon the same night ended with Jinx being framed for the killings of the family she had "joined."

Thus, the stigma of being the "Villain of Mardura" sticks with her. Hell, if she intended to burn it down she would have made sure that the city would not rise again, especially now that she knows full well who it is that profited from using her likeness. Wretched Teifling...Angelbane.

For the next few months, Jinx was pursued across the whole of Tur looking for an opportunity to catch a bag full of gold at one point reaching an amount equivalent to a king's ransom. Jinx even went as far to hand over Toki as a mage in Ti'Nd, finally escaping the grasp of Esmeralda. This lasted until the day she took the Oath of Bamot's Order to instill divine justice upon the world in exchange for refuge, countenance, and providence. The ladder of the Order was an entirely short one when recruited by Ishmael Nabavi's, Arch Priest of The Sun God in Sauria, Left Hand.

From there Jinx yet passed another rite of passage, with flying colors, establishing herself in the rank of Crusader. Yet, she was not given a commission until much later in Borys after serving a short period of time on the Uk'uran front in order to reclaim an old shrine of The Sun.

Yet, her commission was soon ended after unpopular support lent itself to a withdrawal from Borys in the aftermath of a debilitating defeat of a necromantic uprising (Sandman's thread coupled with a dormant hobro plot). Now, Jinx roams the whole of Rugnos leading "The Anvil." The Anvil wears black armor, outside of the usual code for the order, to show that this unit is a guiding light even when there is nothing but darkness, for it takes someone so riddled with it to understand how it corrupts the soul.
• Out of Character •