BALTHASAR CARADIL
a player character created by
Schmidt
"Everything they have built will fall! And from the ashes of their realm - I will build a

better

one!"
- Balthasar speaking of Greater House Toden
•

Character Information

•
NAME:

Balthasar Caradil


RACE:

Human


AGE:

56


GENDER:

Male


ALIGNMENT:

Lawful Evil


DEITY:

Atheist
•

Character Lifestyle

•
PLACE OF BIRTH:

Thun, the White City


CURRENT RESIDENCE:

Mardura, City of Darkness


AFFILIATIONS:

House Caradil - Underground Mage Movement - Diaphrax Institute - Conclave of Herrat



REPUTATION:

Regional

Balthasar is well-known throughout the academic societies of Rugnos. He is known as a scholar of some repute, having written several well-regarded pieces of literature during the course of his lifetime. His influence can be said to have begun in Herrat, however the name of Balthasar Caradil has spread slowly into the cities of the kingdom, and into those smaller towns and villages that have a library of any decent standing. There are very few in the City of Scholars who don't know Balthasar and most can identify him upon sight, especially in the Great Library where he is a frequent visitor, or in the Diaphrax Institute which he led. Balthasar is also well-known in the city of Dianapur, being one of the founding contributors to the Bardic College and a frequent guest-lecturer there. Although he is now a wanted man by House Toden and Catherine Haust.
PRIMARY PROFESSION:

Mage


SECONDARY PROFESSION:

Scholar


TITLES:

Lord of House Caradil - Leader of the Underground Mage Movement - Dean of the Diaphrax Institute - Member of the Conclave of Herrat
•

Character Skills & Abilities

•
TIDETOUCHED?

Yes

MAGEMARKED?:

Yes


SCHOOL OF MAGIC:

Elementalism
CURRENT EXTENT OF ABILITY:

Expert
•

Character Appearance

•
COMPLEXION:

Caucasian


HEIGHT:

6'1" ft.


BUILD:

Average


EYE COLOUR:

Light Blue


HAIR COLOUR:

Black (greying)


DISTINGUISHING FEATURES:

None


FACE CLAIM:

Jeremy Irons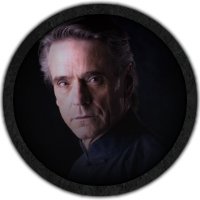 Balthasar is a man who can portray a variety of emotions on his face, usually in a very subtle manner. There is never anything overwhelming in his expressions; whether he is happy, ecstatic, angry, sad, lonely or vindictive, these emotions are visible in small ways. The twitch of an eye here, the slight curve of the mouth there, the raising of a single eyebrow. It is perhaps because of this that he is usually considered to be a very calm and collected individual, not prone to the outbursts that other, less civilised people show. As his face has begun to show the signs of ageing, so too have the subtleties of this venerated man's face adapted to meet the change. As lines begin to form at the corners of his mouth and eyes, the twinkle that is to be found in those same eyes has yet to diminish.

At just over six foot, Balthasar is of a very average build. Having travelled extensively across Rugnos, and made voyages to other kingdoms, he has tried his best to stay in relatively good shape; having also been involved in a war and numerous skirmishes, his stamina is high, though it is perhaps peaked now. Age has not yet begun to slow his limbs or make him frail, though it has started to bring about visible changes to his appearance. Wrinkles are forming here and there and his hair, once obsidian black in its entirety, is beginning to grey at the roots.


In terms of his clothing, Balthasar varies the robes he wears. Over a body glove of black, designed to moderate his temperature and provide an initial layer of clothing, he will wear a basic robe of either black or burgundy, usually made of velvet or silk but occasionally - usually in the comfort of his own study - of simple cloth. These robes are typically layered and have numerous pockets on the inside lining to provide storage space, however rarely used they may be. For ceremonial events, such as meetings in the Herrat Conclave or with senior members of Herratian society, Balthasar will done a burgundy set of robes mixed with layers of black, covered in ostentatious gold chains in several places, and black gloves. Part of the ceremonial attire of the Diaphrax Institute is a golden mask, worn by the first dean and remoulded to fit the face of his successors which, though loath to do so, Balthasar wears when needed.
•

Character Mentality

•
•

Character Background

•
The man who would become Balthasar Caradil was born in Thun, over half a century ago. The son of scholars, Balthasar's natural talent for magic was discovered at an early age, and he was marked as a mage at Eidolon by members of House Toden accordingly. He remembers little of that time other than the woman from House Anundid, who quelled his nerves with her soothing words and promised him that no harm would come to him whilst at Eidolon. The other bits and pieces he can recall are somewhat distressing for him; with age has come the understanding that he was forced to undergo a procedure he probably would have rejected now, that his parents were forced by threat of death to allow the procedure, and that it is standard practice across a kingdom that is supposed to be civilized and decent.

Nevertheless, the mark has not stopped him from becoming a talented mage. Receiving a decent education, Balthasar was compelled to study the history of the elder races; the elves of the forests and the lands beneath the earth. Both intrigued him, but it was the mention of their powerful magic that truly encouraged Balthasar to study his own abilities. If elves could harness such great powers, why couldn't he? Of course, the pragmatist in him was mindful of the low tolerance for magic, and his research was conducted in secret. Incredibly talented with mathematics, Balthasar became the first mage to try and combine that mental science with magic; he is the creator of geometric magic and the author of Geometry and Its Relationship with the Tide, a known and often mocked book in what magical circles exist in secret. To some he is a pioneer, to others a madman attempting to perhaps compensate for his failing in the more powerful magics.

Despite the mistrust many felt for mages, however, Balthasar initially attempted to integrate with society. His thinking was that if he could show how benevolent he was, and how useful his magic could be, it might be the start of a new relationship between magic-users and non-magic-users. Travelling across Thun, Balthasar used his magic to bring rain to villages suffering from drought, and turned the earth where weak farmers could not. When Orgoth was invaded, Balthasar took part in the crusades to reclaim it. It was here that he earned a reputation, turning his magic to more destructive means. Waves of uk'ura were washed away beneath his fire, and walls of conjured ice blocked the enemy at certain routes. The first crusade was a failure, and it was during this short conflict that he was first wounded. Recovered by reluctant soldiers, he was unconscious for days and barely saved.

Even so wounded, Balthasar refused to give up, and he was on his feet in time for the second crusade. This, as history will remember, was successful. Balthasar expected some sort of acceptance for the part he'd played. He received nothing; people still tolerated him, barely, and there was no thanks given to him or any other mage who assisted the Rugnosant forces. For a time he was downtrodden, but this dejected state vanished as anger and frustration took over. Rejecting the kingdom he had very nearly given his life for, the family that had allowed him to be mage-marked and a society that saw themselves as better than mages, Balthasar began the long search for artifacts to strengthen his own power and knowledge to put him ahead of his peers. An idea formed in his mind – a free society for mages, run by mages – and the actions he would have to take to achieve it, though they might disgust some, are ones he has since come to terms with.
•

Out of Character

•